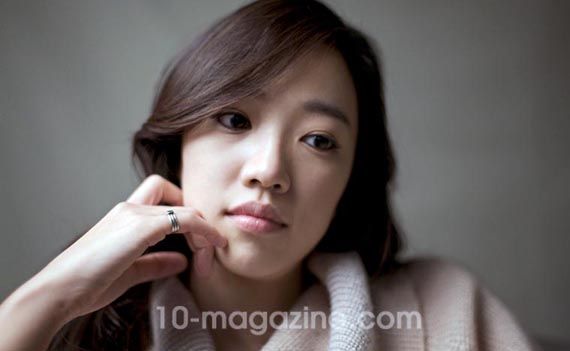 Following Daesung and Im Joo-eun, a third actor, Jeon Hye-jin, has been named as one of the leads of the upcoming campus drama What's Up. The drama focuses on students at the musical department of a university and is written by Story of a Man and Sandglass scribe Song Ji-nah.
Jeon Hye-jin — not to be confused with two other actresses of the same name, one of them being Lee Seon-kyun's wife — is a 21-year-old actress most recently in SBS's weekend drama Smile (as Ji-soo), and the film Shadows in the Palace before that. However, she's still known for her debut role as the Eun-shil character in SBS's 1998-99 drama Eun-shil-yi, back when she was only ten years old.
Writer Song explained that sometimes a writer will see an actor for an audition, be struck with their vibe, and create a new character specifically for that person. "This time, Jeon Hye-jin was like that."
After she wraps up her current gig on Smile, Jeon will begin training in dance, vocals, and musical acting. Although the drama doesn't yet have a broadcast station attached, it is looking to premiere in April.
source : Now News
cr : dramabeans

Translate this